Products Overview
Supplying and manufacturing fully certified, high quality concrete and stone products, Coshla Quarries Ltd operate two concrete batching plants to ensure reliable delivery of all products. Each and every block carries the CE mark and is manufactured on site by their hard working and dedicated team of concrete experts. Using GGBS from Ecocem, Coshla Quarries Ltd take every measure to reduce their carbon footprint while increasing the strength and durability of their products. Always keen to meet the ever-evolving needs of their customers, Coshla can produce specific concrete mix requirements to suit more niche demands.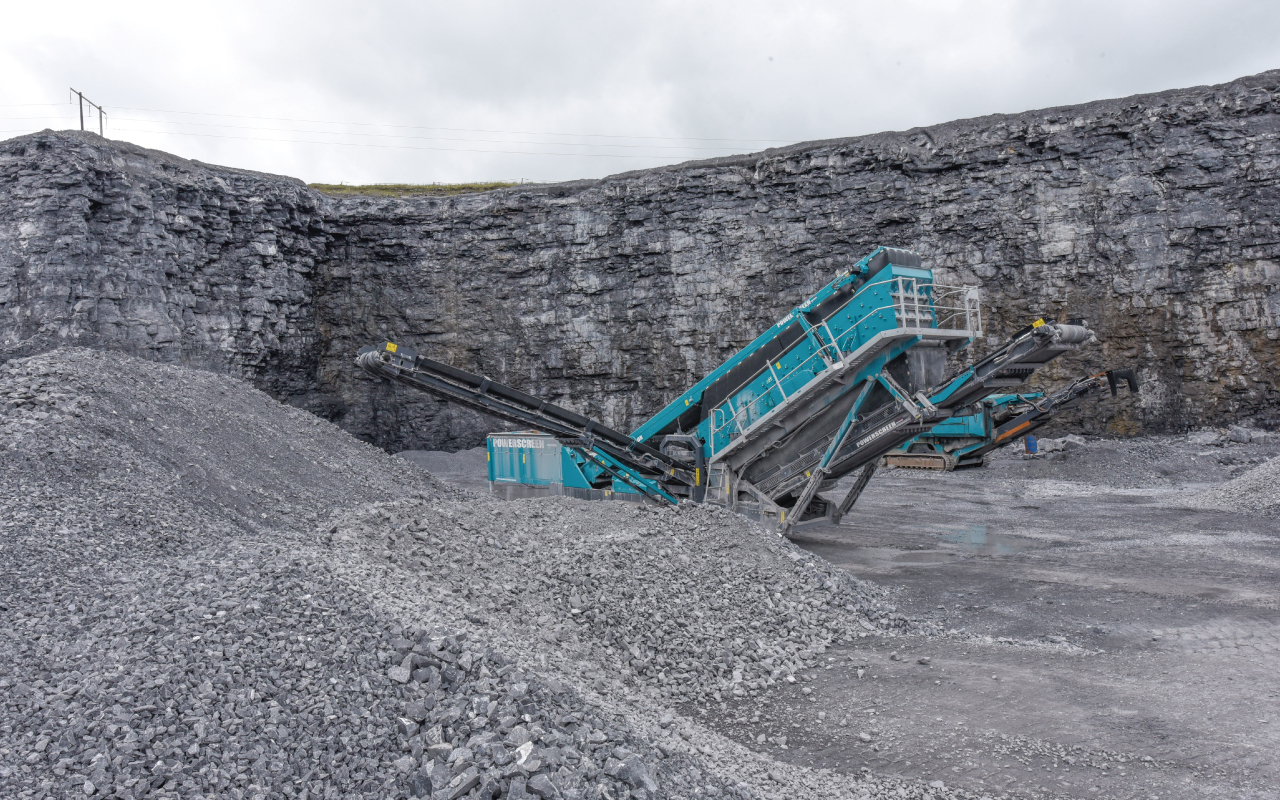 Concrete
From footpath and pump mix to floor screed, Coshla Quarries Ltd offers a wide range of ready mix concrete to suit the needs of the customer. Equipped with two fully operational batching plants to ensure delivery remains reliable at all times, rest assured that all concrete manufactured at Coshla Quarries comes fully certified and tailored to specified requirements.
Coshla Quarries range of concrete products include:
Path Mix
Pump Mix
Air Entrained
Dyed Concrete
Exposed Concrete
Floor Screed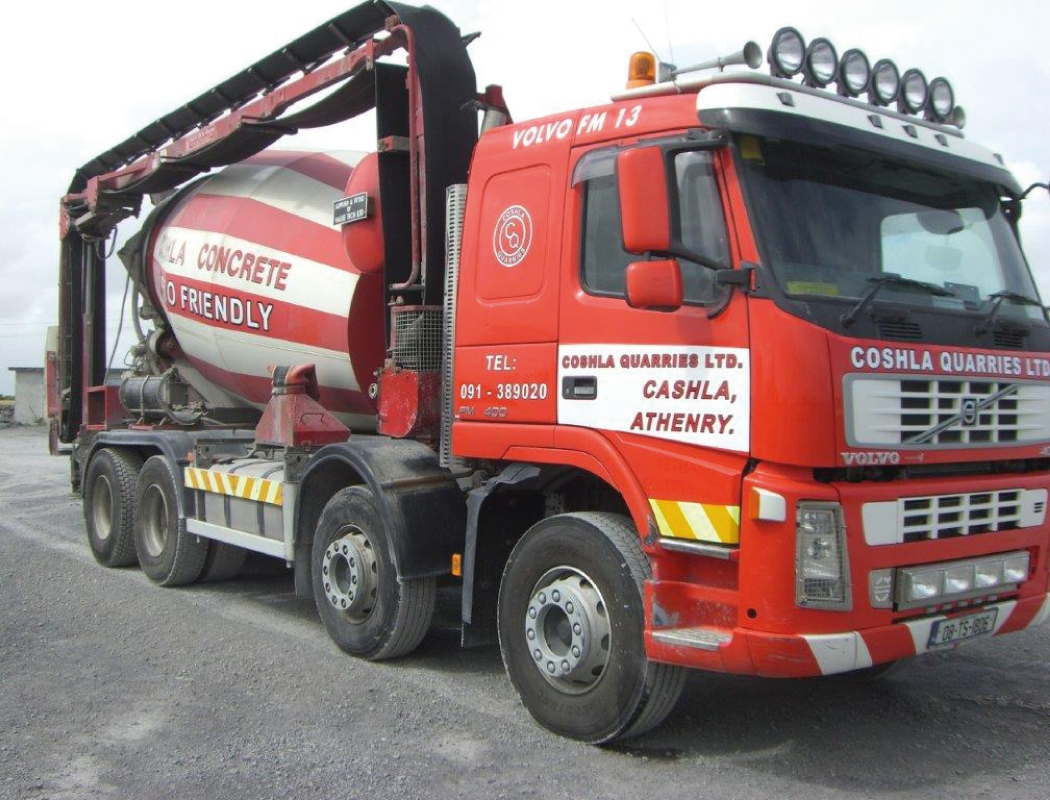 Blocks
Whether it's a new build, renovation or refurbishment, Coshla Quarries Ltd has the product to suit your needs. Manufacturing low carbon concrete blocks using 50% GGBS, all building materials that come from this quarry are environmentally friendly, strong and extremely long lasting. Some of the blocks that Coshla Quarries supply include; 4″ Blocks, 6″ Blocks, 4″ Soap Bars, 6″ Soap Bars, and Stock Bricks.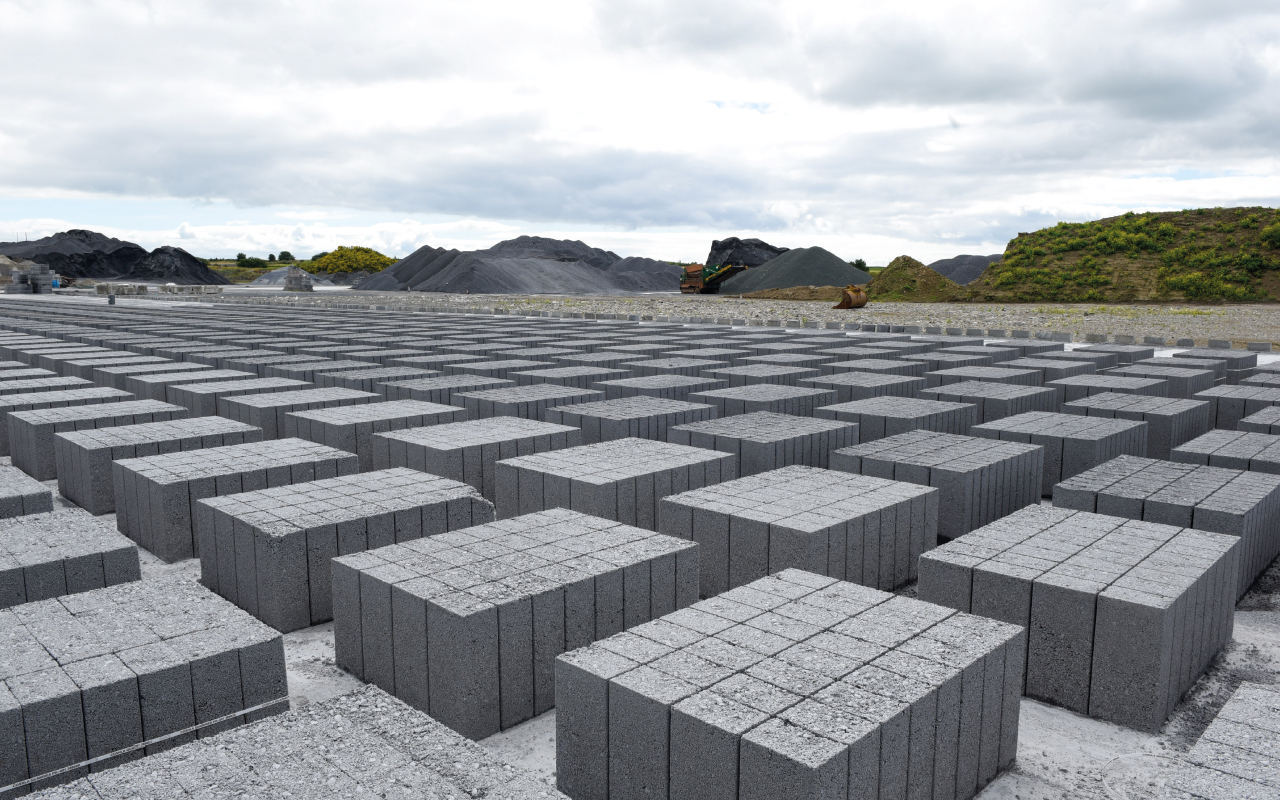 Stone
Coshla Quarries Ltd produce a comprehensive range of stone products at their quarry. The Quarry also provides block-laying sand and plastering sand. Some of the main types of stone products include:
3" Clean
6" Clean
Clause 804
Quarry Dust
10mm Chips
20mm Chips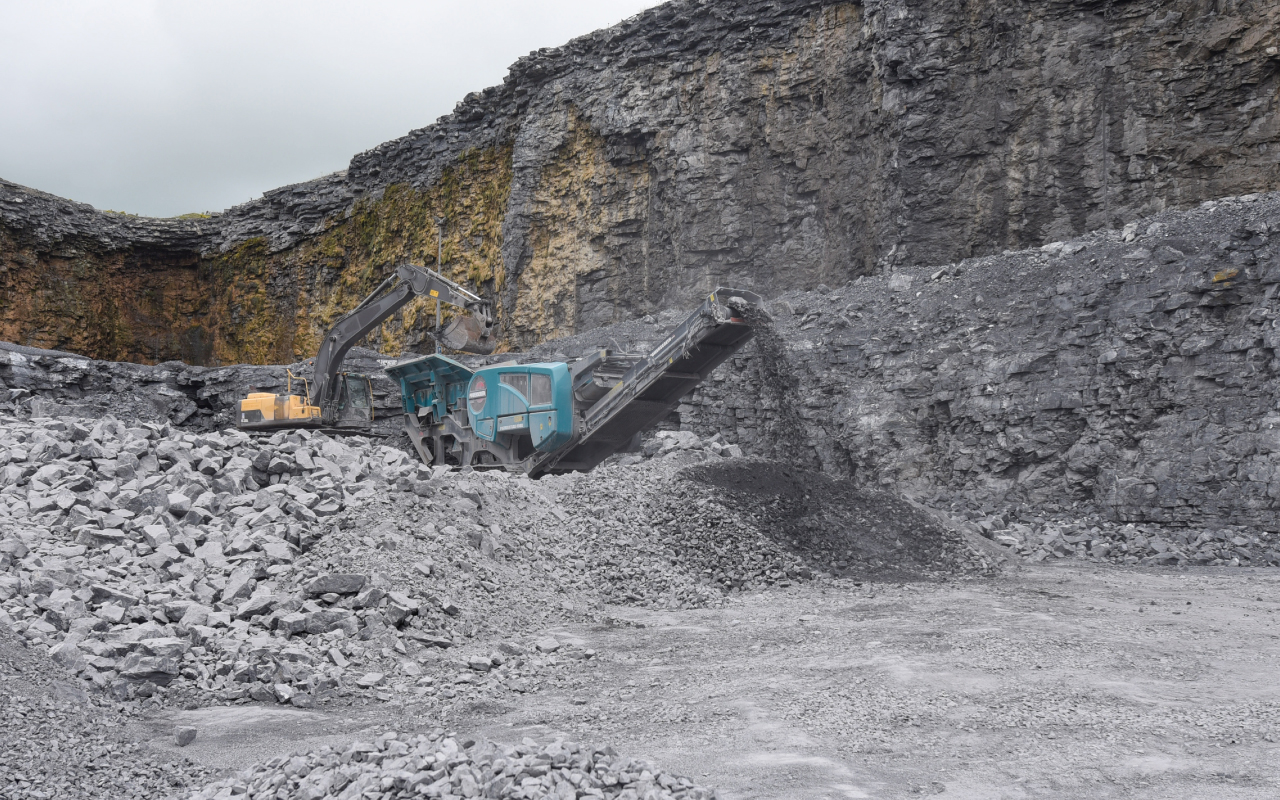 Certifications
All our products are NSAI Certified and all Certificates are available on request.